Gravity Luffing Arm Type Davit For Totally Enclosed Lifeboat

Gravity Luffing Arm Type Davit:
This device designing,building and testing meet the requirements for the SOLAS new regulation,international life-saving appliances regulations(LSA),MSC.218(82) amendments and resolutions MSC,MSC.81(70),MSC.226(82) amendments.
This gravity luffing arm type davit lower lifeboat and rescue boat depending on boat itself weight,and recovers the lifeboat and rescue boat using electric boat winch. The Marine Crane Davit is designed for boarding the boat in stowed position. The boat may be lowered without stopping as turning out and lowering is a continuous movement at a minimum of time-spending.
We can produce Gravity Luffing Arm Davit , also other types , such as Platform Davit , Single Arm Davit ,Telescopic type davit ,Hydraulic davit device and so on , we follow ISO9000 standards to inspect our goods. From raw material purchase to pre-shipment inspection, we keep an eye on every step to ensure the satisfaction of our customer on quality , The design of the Marine Gravity Luffing Arm Davit conforms to the latest requirements of the SOLAS and LSA , Marine Professional Davit has been approved by main Classification Society like CCS,ABS,DNV,LR,RINA,BV etc.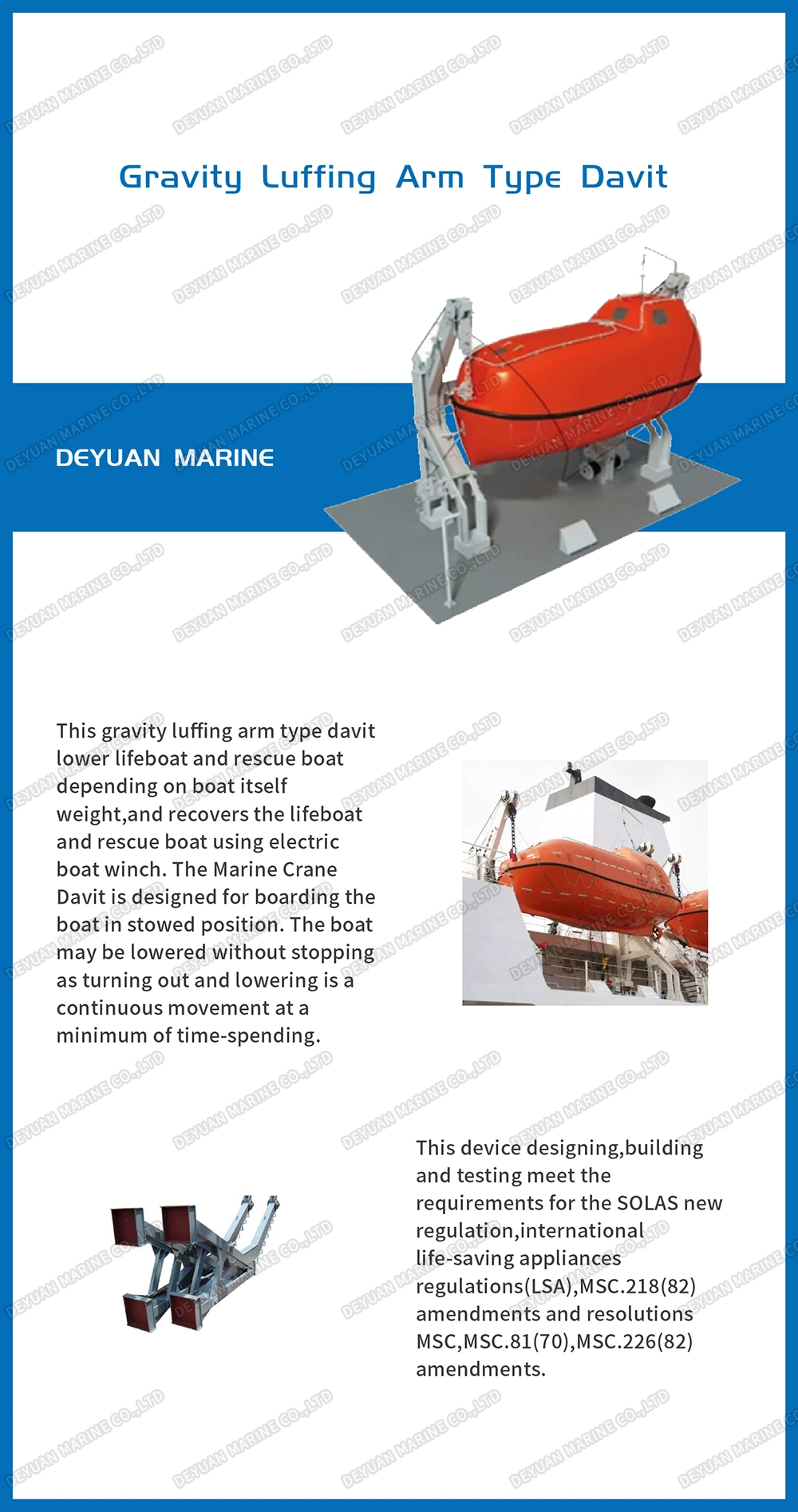 Technical Parameters of Gravity Luffing Arm Type Davit :